Blog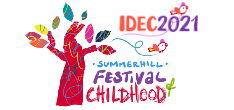 Adult Democracy
We are participating in the Summerhill Festival of Childhood Online / IDEC 2021 on Tuesday 5/10/21 17:00 UCT (20:00 Greek time)

Democracy is written by adults.
A talking circle for all ages.
Our hope is to discuss the deep adultism of "Democracy" in a talking circle with a majority of "non-adults". Those who have to wait to be 18 for so many things please join us.
If you know people, especially young people, who would be interested please invite them.
ADULTISM the beautiful little book by Mikros Dounias

Some may prefer to share their thoughts filmed, recorded or written in advance.

Register online here and follow the zoom link that will be sent to your email inbox.