Testimonies 2017
I was at the Spring Academy mainly as a mother and I enjoyed the way our 2-year-old son experienced "together", the "circle", the "community". Our cohabitation this week was a powerful experience. Even these small breaths of soap bubbles in my daily life gave me a great inspiration for the next steps. And since then, things appear on their own that have the scent of Spring Academy. As for the subitubitua, it is utterly stuck in my mind and wherever I am I sing it !!!!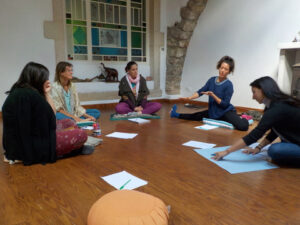 A free, solidarity climate. Reconnecting with how life can be and the way I want it to be. Lots of fun. Together, collaboration, circle. Although we did not have time to go in to depth, I managed to get acquainted with and love everyone. Lots of skill, lots of knowledge.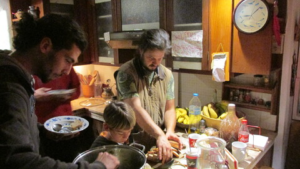 Beautiful, warm, creative! We came for 2 days, and these were not full days but it was like another world. Both children and adults had a great time learning and playing. A lot of energy in the atmosphere, a pity that more people didn't taste it.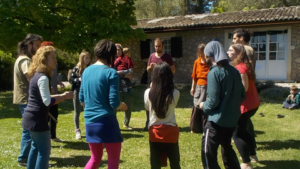 Happiness, clockwork, amazing atmosphere and workshops, impressive ways of sharing, gave me a lot of courage and tools, experience for organizing a bigger conference.