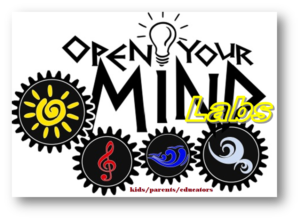 OPEN YOUR MIND Labs 2022 will take place in Corfu, at Casa Lucia from 8 to 12 July 2022.
It is co-organized by Spring Academy and the Hellenic Association for the Promotion of Rhetoric in Education with the scientific support of the Postgraduate Program "Rhetoric, Human Sciences and Education" and the European Democratic Education Community-Greece and aims at the usage of agile learning tools and the dissemination of experiential ways of approaching knowledge.
Using theatre, dance, cinema, rhetoric, creative writing, storytelling and other arts as a vehicle, the participants  will:
Explore a variety of ways to develop communication skills, creative thinking and imagination and active citizenship consciousness
Become familiar with a democratic learning environment that promotes collaboration and mutual respect.
The workshops as shown in the program below will take place in Greek with translation into English where needed.
Registrations until 5/7/22 here.
The minimum participation for the implementation of each workshop is 6 people.
The cost of participation in the workshops is 80 euros. It is possible to attend one day (20 euros) or individual workshops (10 euros / workshop).
To see the workshops please select July as a month and then "Go".
By selecting one of the following categories "PARENTS, TEACHERS, CHILDREN, CHILDREN AND ADULTS" you can see the workshops by category.
To see the whole program again select "All Categories".
Press "Read more" for Descriptions.
Workshop Duration: 45minutes – 1,5 hours
Events in November 2023
Mon

Monday

Tue

Tuesday

Wed

Wednesday

Thu

Thursday

Fri

Friday

Sat

Saturday

Sun

Sunday