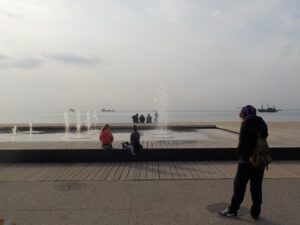 The learning that happens at Spring Academy is trauma informed. But what is trauma informed learning?
After and introduction and a Q&A with Pieter Lijesen we will watch the film The wisdom of trauma on Gabor Maté's work towards a trauma informed society. 
A further Q&A session will follow with Pieter who has completed Gabor Maté's Compassionate Inquiry Professional Program. He is also trained in Somatic Experience techniques by Peter Levine.
More activities will follow as we are creating a Trauma Release Study Group.

Dates, times: Sunday 26/11/23,  5-8 pm
Languages: English & Greek transaltion when needed
Place: Casa Lucia, Corfu, Greece 
By donation of your choice.
Registration necessary: info@springacademy.gr