Blog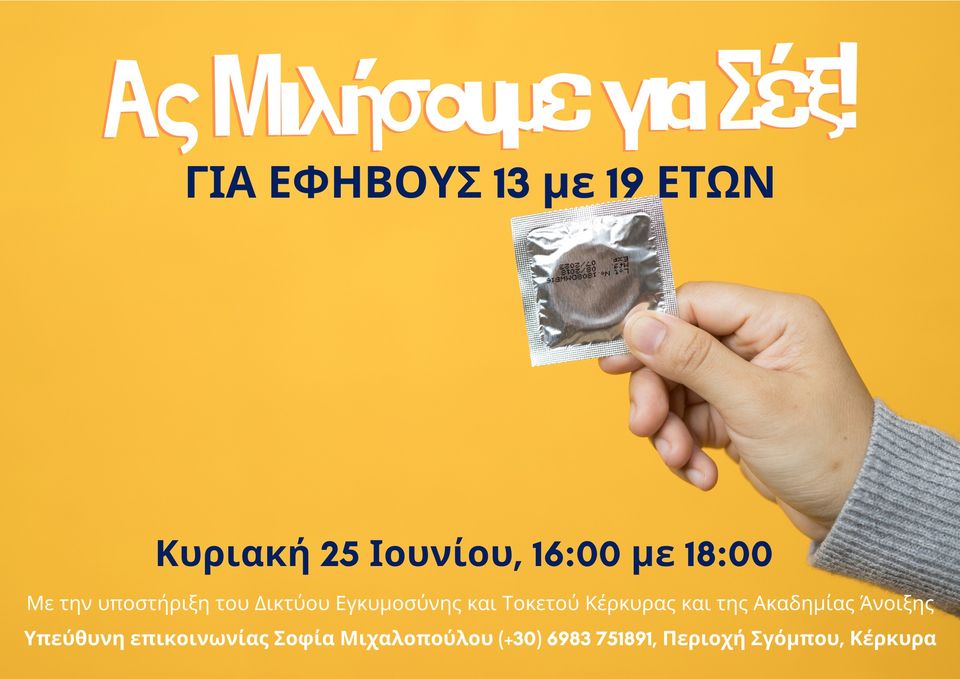 Let's Talk about Sex!
25-6-23 16:00-18:00
With Sophia Michalopoulou and Tristana Lauro
A co-created learning circle exploring themes around sex and intimacy with teenagers between the ages of 13 and 19.
The main purpose is to create a safe container for sharing, asking questions and understanding where and how to access information and support.
Some of the themes that we may explore are:
~ Practicing consent
~ Contraception and Pregnancy
~ Sexually transmitted diseases
~ New paradigms in sex and intimacy
Sophia Michalopoulou is a full spectrum doula, an integrative therapist as well as an educator on land and in water.
Tristana Lauro is an intimacy coach and family mediator.
For information and Bookings please contact Sophia Michalopoulou (+30) 6983 751891
Contribution 6 Euro per person
Languages: English and Greek
Place: Casa Lucia, Corfu, Greece