Since 2017, many people have supported the Spring Academy in many ways.
Volunteers worked hard and joyfully for the organization of each Spring Academy.
Mentors traveled from close and far to generously share their gifts and knowledge with only their expenses covered (some refused even this).
People supported us financially to cover our expenses and to be able to offer the Spring Academy to everyone with free contribution. Some supported us every year.
Participants used the free contribution with respect, balancing individual and collective needs.
To all these people, we send a big thank you in deep gratitude.
The Spring Academy is now evolving into an international learning community without borders for all ages and is building the Digital Spring Academy, a home for innovation in hybrid learning.
The costs for this development are high and these are difficult times.
Here we express our gratitude to the people who stand by us in this next phase of the evolution of the Spring Academy.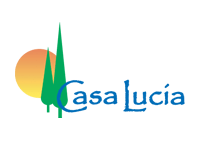 From the very beginning, even before 2017, Casa Lucia has offered us, for free, all its facilities and endless support for our every activity.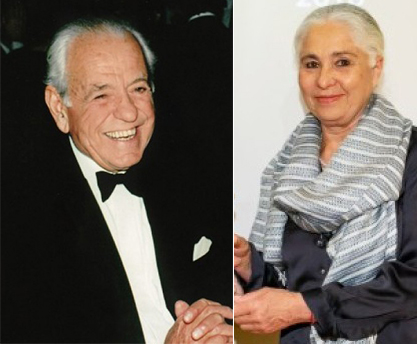 In the early 1990's Tryphon Kedros donated the amount needed to start the Guilford Youth Centre in Corfu. The Centre was founded by a group of parents, of various nationalities, to provide extra-curricular activities and sports that were not included in the national curriculum but were deemed essential to a full education. Music, drama, handicrafts and many sports were offered at the Centre; and at a later date, foundation courses for students to enter British universities. Mr Kedros took an immense interest in the progress and success of the Guilford Centre, and his generosity extended to the publication of a quarterly magazine called Poetry Greece.
Valerie Osborne was instrumental in the creation of the Guilford Centre. Her daughter Zoe Valerie, privileged and inspired by her mother's initiative and perseverance is the founder of the Spring Academy, taking the idea of the Guilford Centre into a new era.
Mr Kedros' patronage has now spread out to the Spring Academy, offering financial assistance to build the Digital Spring Academy. His strong interest in education and culture has come full circle once again supporting the next generation of what he helped be born in the last century!
His niece Anna Diamantopoulou, with her children back then, and still now has followed all these activities with keen interest and has been supportive together with her uncle in this new venture.
We bare farewell to our beloved Tryfon who died in spring '21.
From the beginning and consistently Katina Vlachou has offered Spring Academy her support.
For Spring Academy '19, together with Zoe Trantalidou and Zoe Valerie, she created the narration and instant composition performance "Liberty and Time" based on her book of the same name.
Randall Warner is a philhellene who served at the American Farm School in Thessaloniki for 25 years.
"I see Spring Academy as a marvelous and kindred effort to that institution's century-long legacy of devotion to the youth in Greece and the wider region in preparing them to be spiritual stewards of the land."

The Spring Academy from the beginning has operated under the auspices of EUDEC Greece, a Regional Chapter of the non-profit organization EUDEC (European Democratic Education Community), which operates around Europe.
EUDEC Greece is now represented by EducationPlus, a civic, non-profit Greek Association for the Support of alternative and emancipatory forms of Education.
So now Spring Academy operates under the auspices of both organisations.